CEREMONIES
Bawtry Hall is a stunning wedding venue that offers couples the option of both indoor and outdoor ceremonies. The hall's elegant interior provides a perfect setting for a traditional ceremony with beautiful lighting and ornate décor. For couples who would prefer an outdoor ceremony, surrounding the hall are lush gardens which provide a romantic and picturesque backdrop, making it a popular choice for summer weddings. Whether indoors or outdoors, Bawtry Hall provides a beautiful setting for couples to exchange their vows and celebrate their special day with family and friends.
Ceremonies at Bawtry Hall can either be undertaken by:

Celebrant – Sue Burton
Only conducting one wedding per day, Sue can lead your ceremony at any time of the day, getting to know you prior to the ceremony and making the whole day more personal with no time restrictions.
Member of the AOIC (Association of Independent Celebrants)
Contact: 07773027243
Web: www.celebrantstyle.co.uk

Doncaster Registry Office
Contact 01302 735222 to check availability and for prices.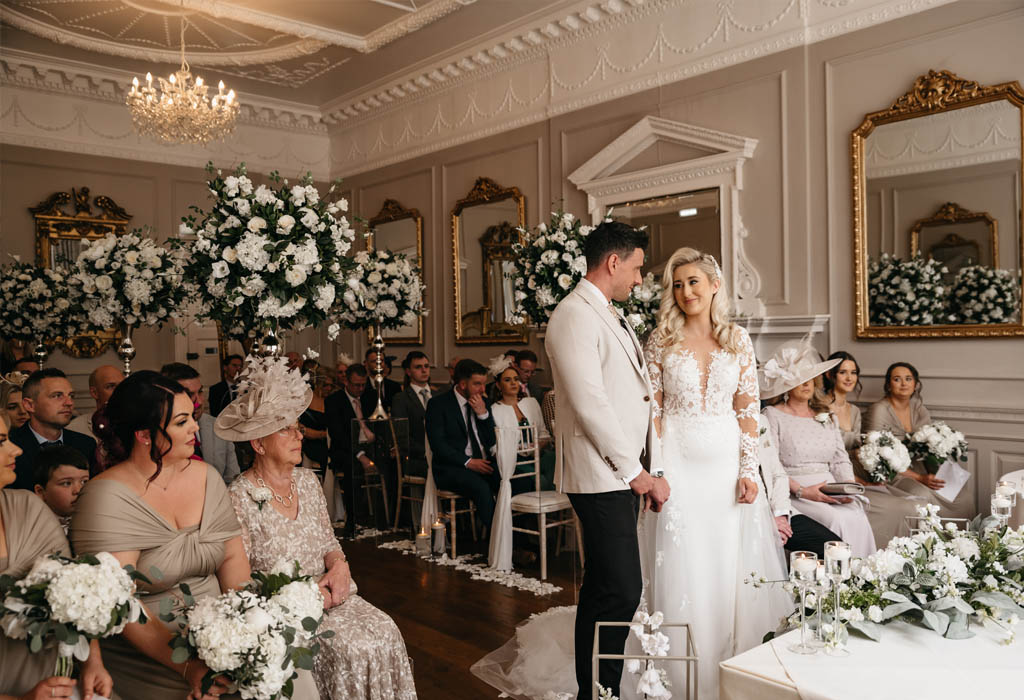 INDOOR CEREMONIES
We are very fortunate to have two options for indoor wedding ceremonies here at Bawtry Hall: The Wesley room and the Drawing room. The Wesley room is an elegant and spacious room that can accommodate up to 120 guests, while the Drawing room is perfect for more intimate gatherings with a capacity of up to 104 guests. Both rooms are beautifully decorated and offer a charming ambience, making them perfect for a romantic and memorable wedding ceremony. Couples can choose their room that best suits their style and preferences to create the wedding of their dreams.
VIEW OUR PRICES & PACKAGES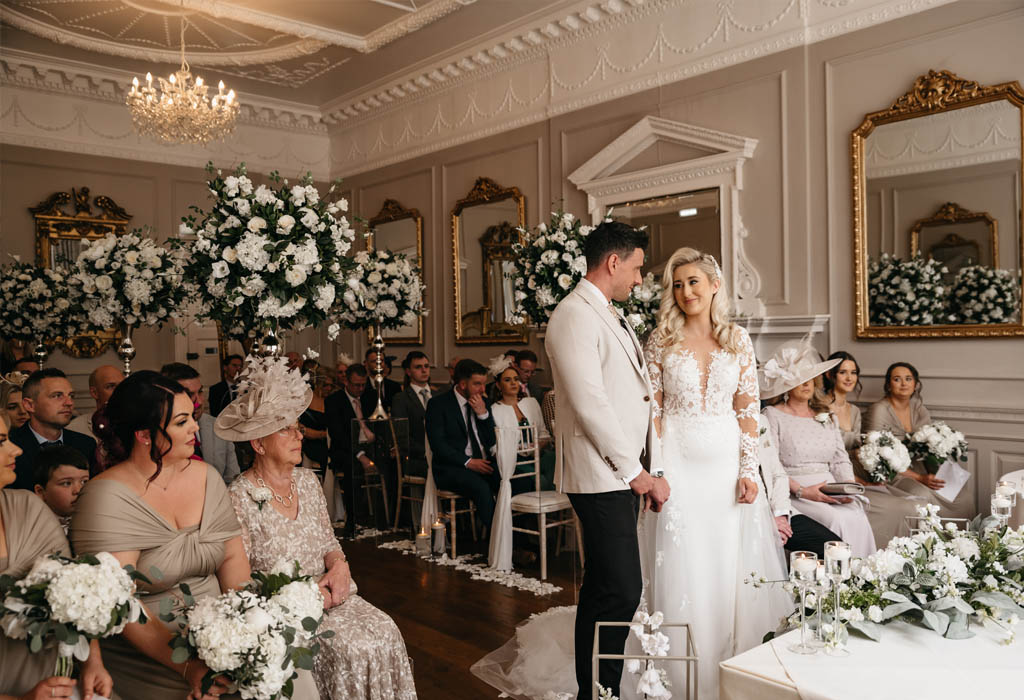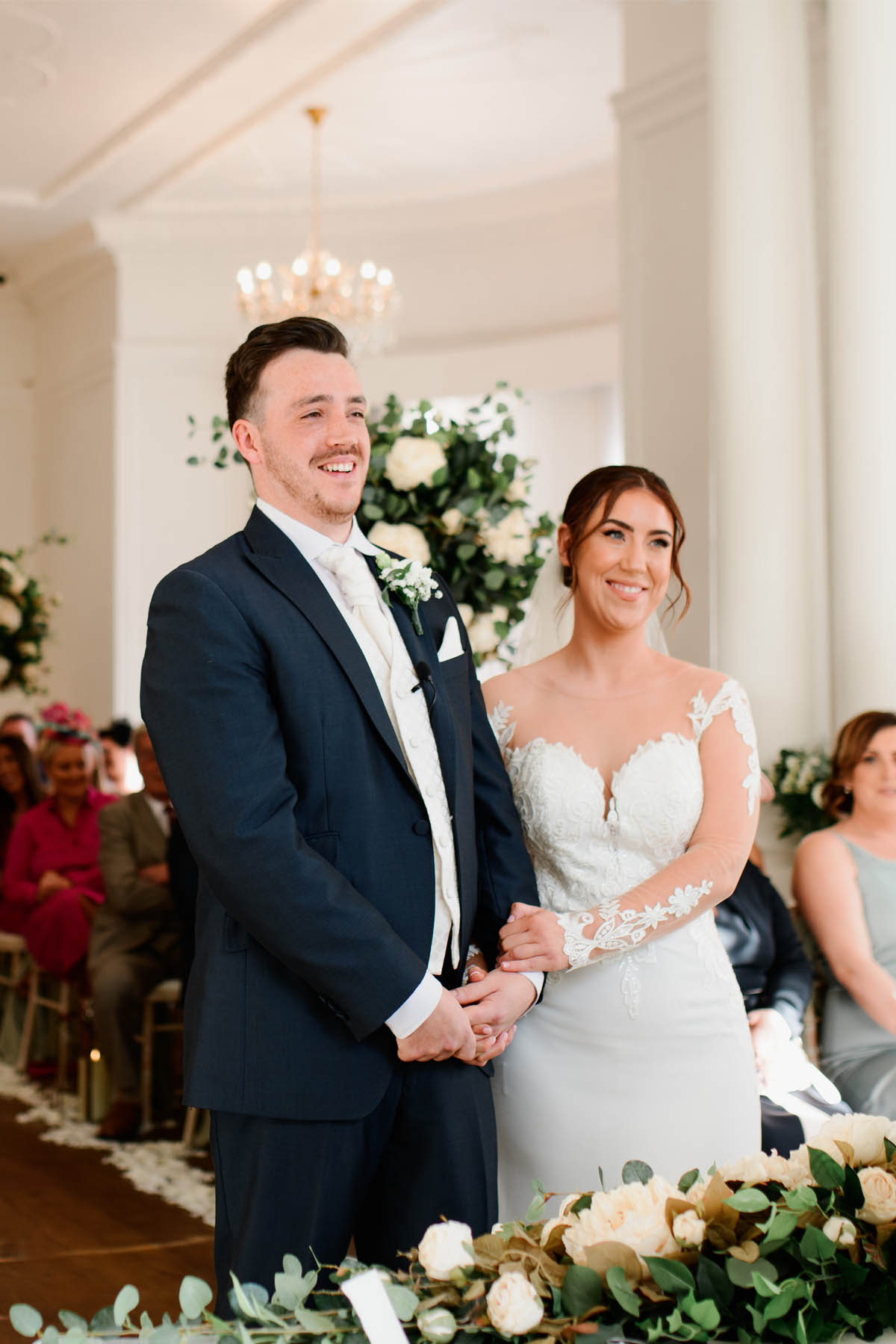 WESLEY ROOM
A beautiful room to get married in – light, bright and airy with giant bay windows overlooking our landscaped garden! Symmetrical pillars offer the perfect backdrop to take your vows, with the Wesley also having a restored fireplace, ornate mirrors and chandeliers.
Capacity 120 people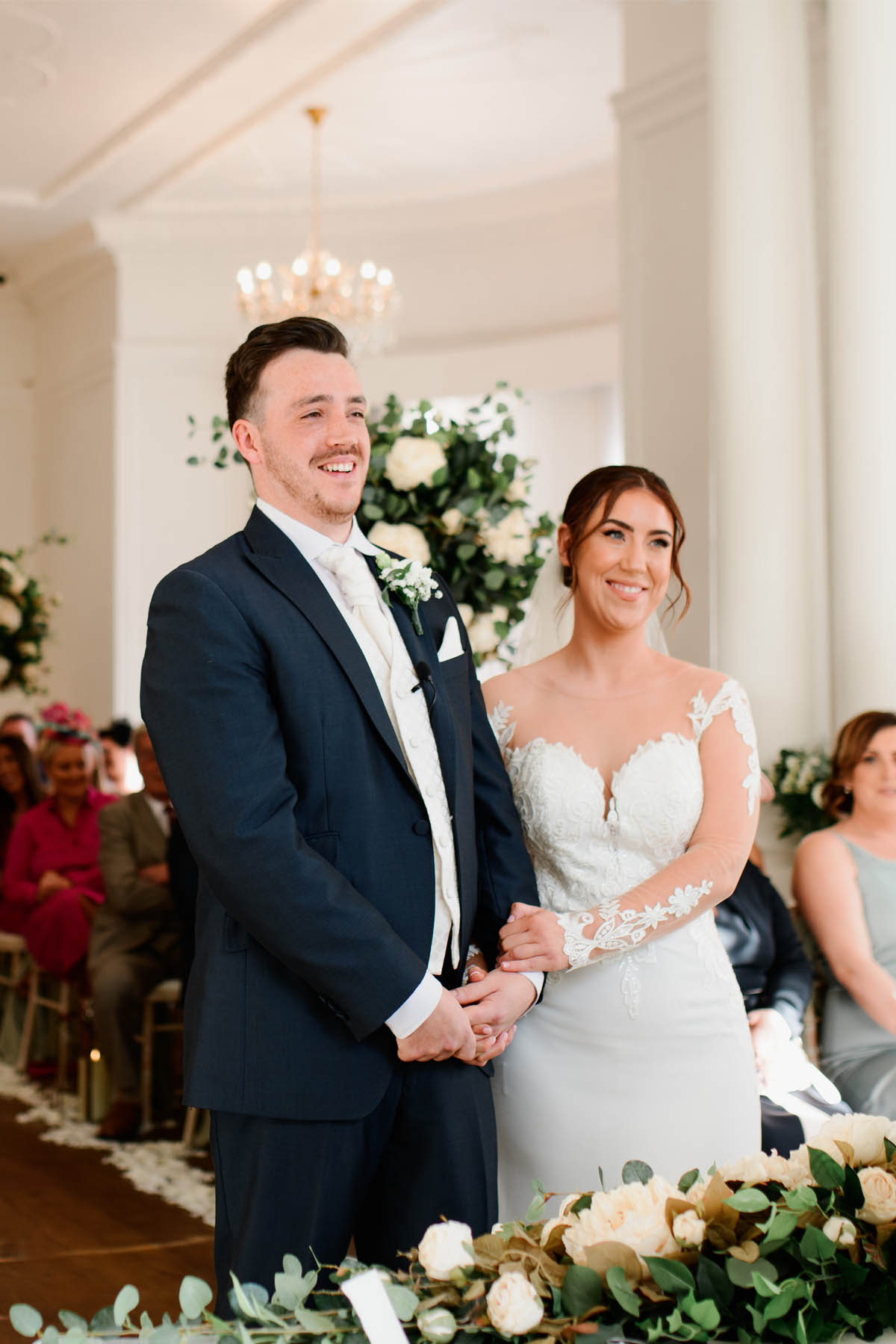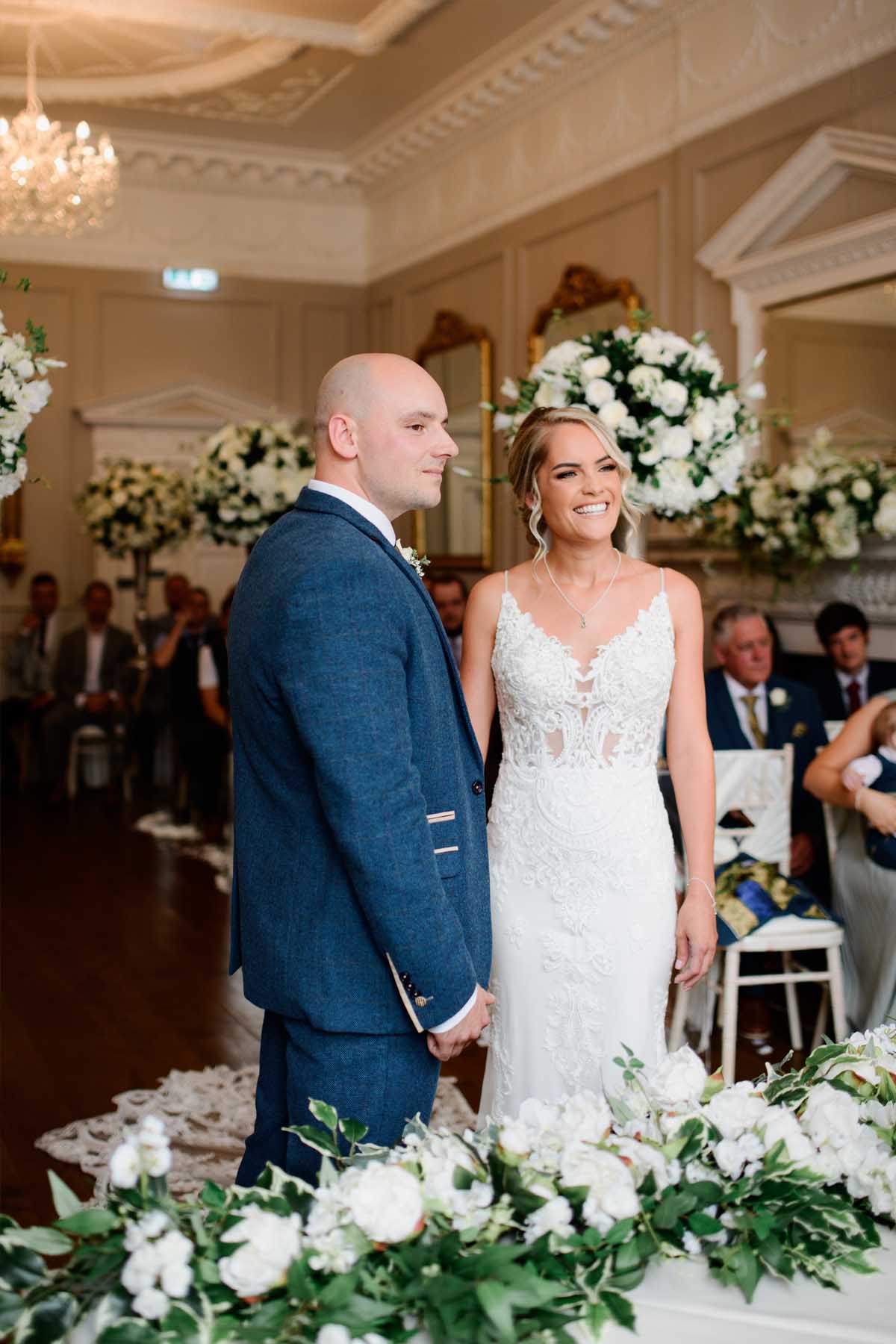 DRAWING ROOM
Perfectly located next to the arrival drinks reception & bar area, the Dining Room is light, airy and an elegant ceremony room with a grand fireplace, ornate mirrors and chandeliers. With the entrance door to the back of the room, your guests will turn to watch you arrive and walk down the aisle, and exit through the bottom door as a newly married couple!
Capacity 106 people
OTHER PLACES TO SAY I DO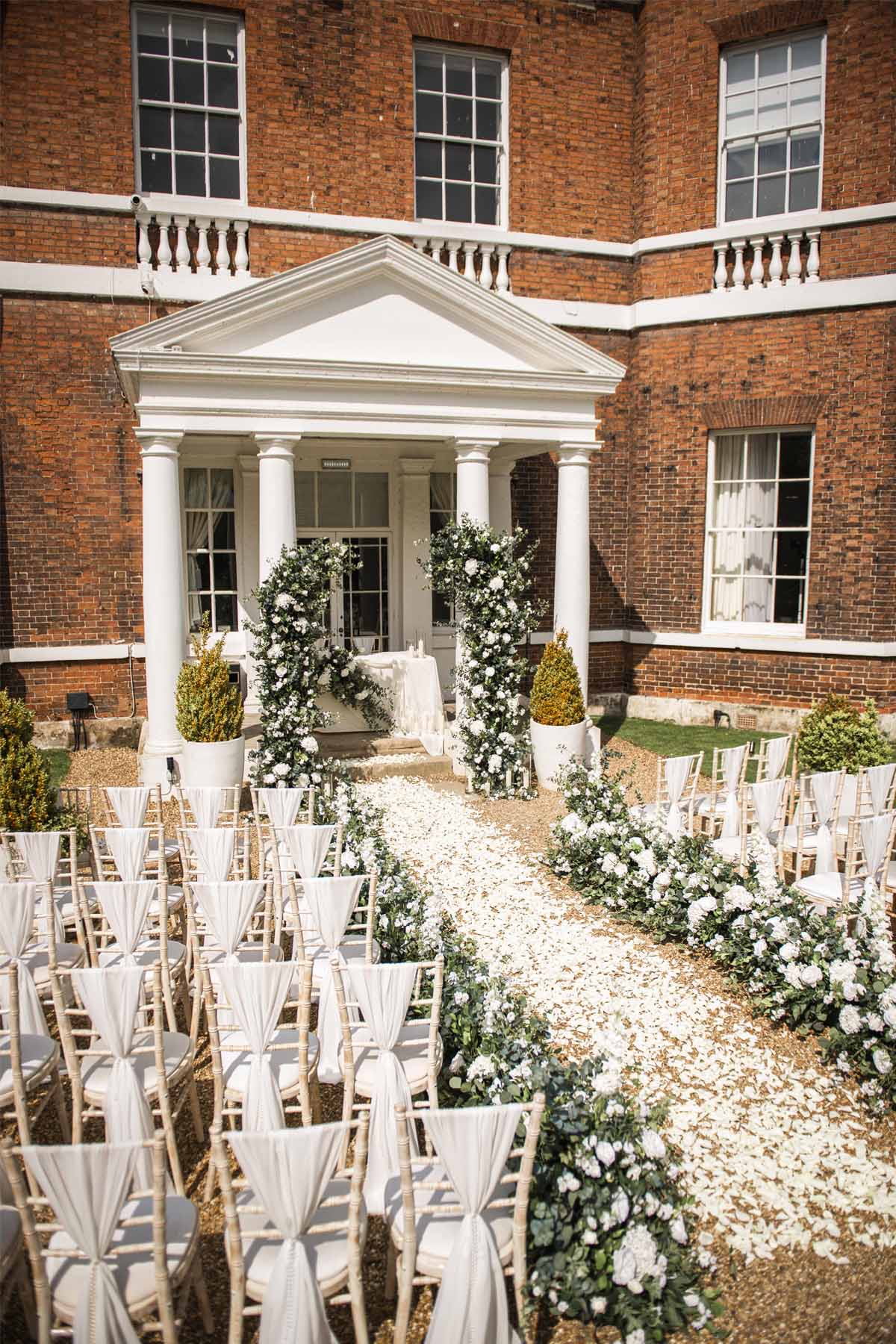 OUTDOOR CEREMONIES
Here at Bawtry Hall we are proud to be able to provide a stunning outdoor alternative for ceremonies which is hard to beat. Surrounded by lush greenery and perfectly manicured lawns our Tuscan porch is one of the most picturesque locations for saying your vows. Whether you are looking for a classic of contemporary ceremony, our outdoor space is sure to exceed your expectations.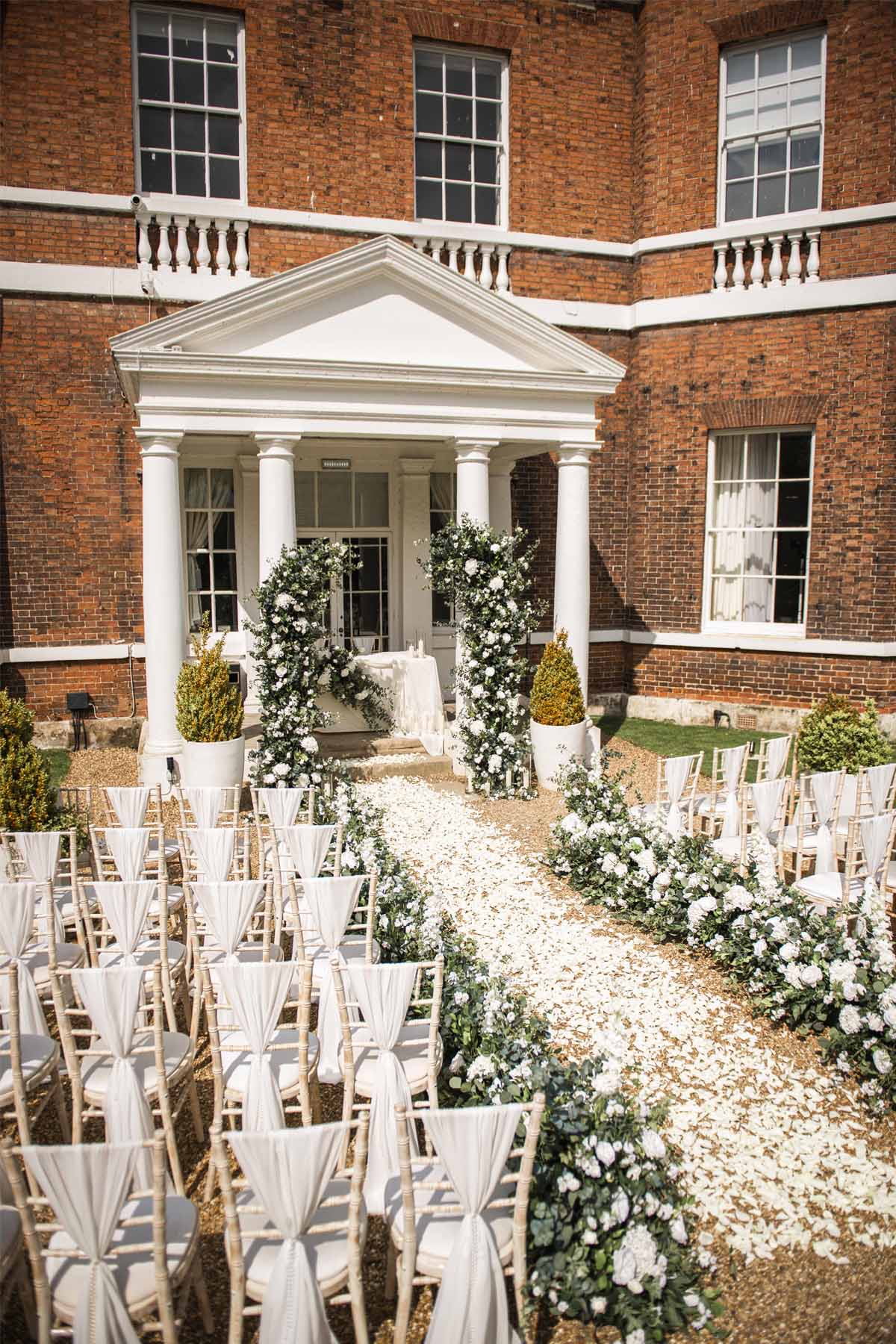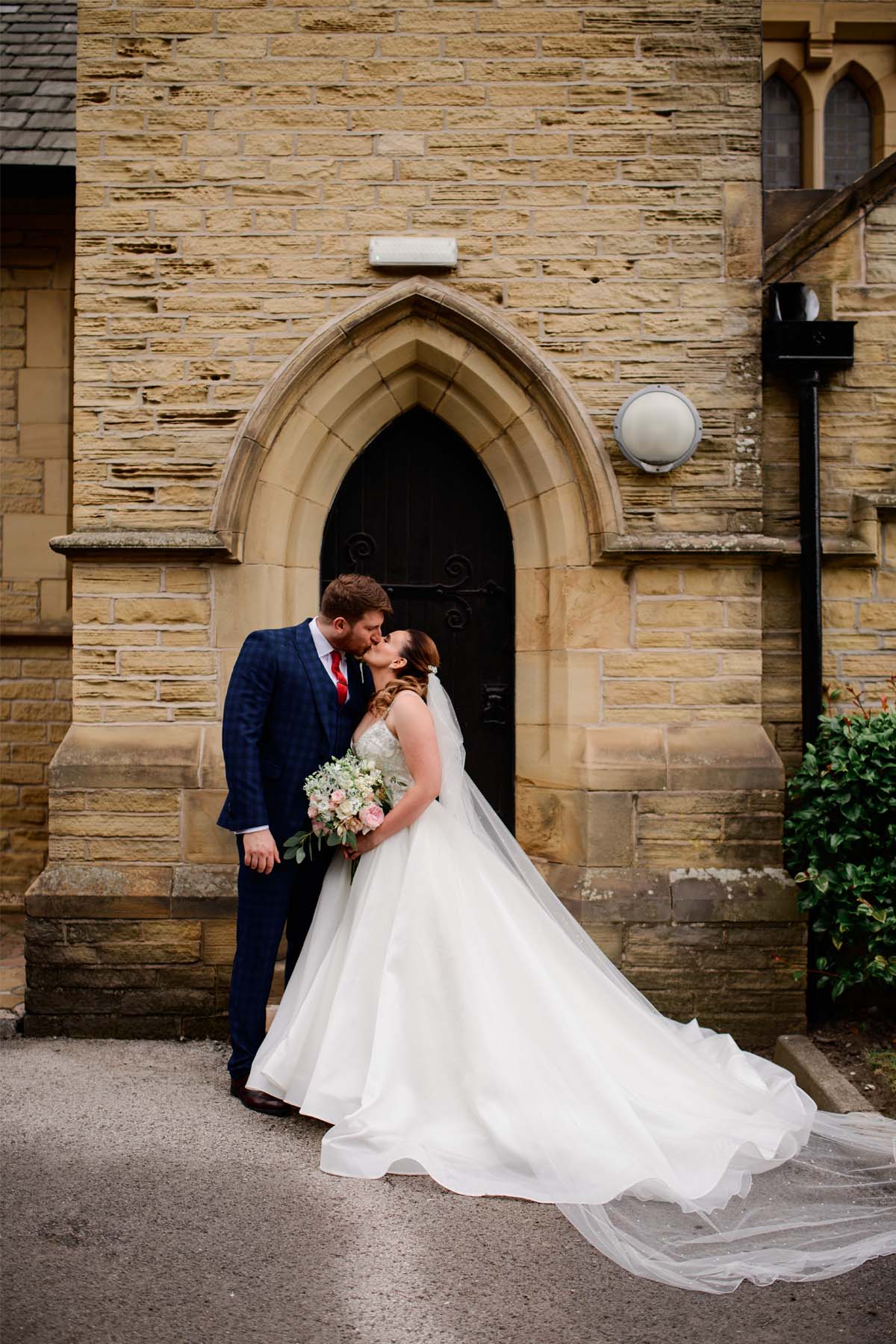 CHURCH CEREMONIES
If you are looking to tie the knot in a classic and timeless church setting, look no further than St Nichols Church in Bawtry! This beautiful church is situated a mere 0.3 miles from the exquisite Bawtry Hall, making it a great choice for couples who want to infuse their wedding day with old-world charm and elegance.
Mr and Mrs Staley said…
"Many of our guests have commented to say it was the best wedding that they had attended for years which is truly a credit to Bawtry Hall and its team. Thank you for everything! The Wedding Blues are sinking in but when you have a day as fantastic as that, there's no other way than to come down from it.
Again, a huge thank you Bawtry Hall, Crown Hotel and the Events Team! You made my dreams come true!"